Download the LAP Conference Mobile App
Eventpedia Mobile App
A popular addition to the LAP conference experience is the conference mobile app from Eventpedia, where attendees and vendors have complete conference information available on their cell phones and other mobile devices. We are offering the service again this year as a courtesy to our members and guests.
Already Downloaded to Your Device
If you already have the Eventpedia app downloaded to your device, open the app, click on "upcoming", and select the "2019 Labor Assistance Professionals 26th Annual Conference" event.
Downloading Instructions
If you wish to download the app to your mobile device, choose either the App Store link for IOS devices or the Google Play link for Android devices. The QR scanning code below will direct you to the respective store based on the device used to scan the code.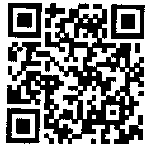 During downloading of the app, when asked to accept notifications it is recommended to select Allow to enable notifications.
Following the notifications popup, the How to Get Started popup will be displayed. After closing this popup, you will be directed to the events download list.
You can either browse the Upcoming tab for the 2019 LAP Conference or type "2019 Labor Assistance Professionals 26th Annual Conference" in the search box to find the event.
Once you have the event selected, the app will ask you to download the event.
You will then be asked to accept notifications for the event. It is recommended to select Yes to ensure you receive all event related messages before, during, and after the event. The app will updated daily with conference information as it is received. Allowing notifications ensure you receive all of this information.
Download:

App Download Instructions.pdf